Beadboard paneling is one you can use to decorate the home interior and to bring a traditional and antique cottage style to it.
Of course, these are not the only things you need to know about the panel since many other related facts are also interesting to find out. Those include:
1. The Differences between Beadboard and Wainscoting
When talking about beadboard, we cannot separate the talk from wainscoting. Many people are even confused about whether or not they are different and what the differences are.
So, the question is: are beadboard and wainscoting different from one another? Let us talk about this first before we talk about beadboards and all things related to it.
Both beadboard and wainscoting are different but still related. Wainscoting is a type of decorative paneling which functions are:
To give accent to walls
For insulation
To prevent walls from damages
To cover up damaged walls
Commonly, the material used for wainscoting is wood. The design consists of panels and frame.
Wainscoting has some different panel types and styles. Those include:
Flat panel
Raised panel
Board and batten
Beadboard
Yes, from the description above, we can say that there are some different styles of wainscoting and beadboard is one of them.
2. What Is Beadboard Paneling?
If we try to describe beadboard paneling, it is planks that we can line up vertically in a row to cover wall surface, but as time goes by, people use beadboard to cover not only walls but also ceiling and other surfaces. The material also experienced some changes too, and the proof is that right now there are some other choices available, including vinyl/PVC, plywood, and fiberboard.
The name given to beadboard has a connection to its physical appearance. The board has bead or indentation between each plank.
One crucial thing you need to know about the paneling is that it is different from genuine beadboard.
Genuine beadboard is hand-assembled. Each of the strips commonly has groove and tongue that can connect each narrow strip to one another. Because of this fact, installing genuine beadboard usually takes more time and effort.
On the other hand, the paneling is something different because instead of coming in the form of individual strips, it comes in larger panel form but with the same look with the genuine one. The design makes it easier and faster to install the panel on any surface.
For you to know, beadboard is also available in different styles based on the bead designs. There are at least five options, including:
Standard bead
V-bead
W-bead
Antique v-groove
Custom bead
In the installation process, besides using and lining up the panels in a row, we also need moldings. The function is to cap off the beadboard or in other words the moldings function as a kind of frame to keep the board together on the wall or ceiling.
The installation of beadboard itself can sometimes be hard to do if you have no skill or previous experience. If you are not sure about doing the project, please contact some professional for help.
3. Reasons to Choose Beadboard Panel
If being asked about why you should choose beadboard panel more than any other types of wainscoting or even other similar treatment for walls like genuine beadboard, there are some significant reasons you need to know. For these reasons you will understand that the paneling is an excellent choice to consider.
Those reasons are:
It is cheaper than tiles
It is a relatively durable option for wall or ceiling treatment
You can paint beadboard in any color you want
It used to be suitable more for a rustic and traditional interior, but now it looks excellent for modern design too
It has a unique appearance than any other types of wainscoting
It gives your interior a cottage feels
It adds texture to your interior
Mainly for the ceiling, it creates a unique and beautiful look
The panel design is faster to install
4. Beadboard Ceiling
About the beadboard design, we already mentioned this previously that beadboard is more common to install on the wall as a treatment for obtaining different purposes. Mainly, it serves the decorative need in home interior.
Although so, right now, many homeowners also use beadboard in other home parts besides walls. The rooms where they install the board also get more variety.
The first example of different usage of beadboard panel is in the ceiling. Beadboard is considered useful in making ceiling from looking lackluster to fabulous. If you can design the ceiling properly with the board, it can even be the focal point of the room.
It gives something more than just a coat for the ceiling. Besides, it adds texture too.
Because of the durability, you can also consider beadboard ceiling as an investment that lasts for a quite long time. The best thing of all, it will not cost you too much cash.
Another thing you need to know about the use of beadboard on the ceiling is that although it is possible to use in interior, people often use it for exterior or semi-exterior areas like porch, patio, and sunroom. About this, choosing the right beadboard type is crucial.
Because of the weather factor, the outdoor area has a higher level of moisture than the indoor place. The same thing can even make the ceiling wet. All those make vinyl to be the best type of beadboard for outdoor installation.
The same beadboard type can also be a good selection for the indoor area if the place also has a high moisture level. The examples are the bathroom or kitchen area.
For further ideas about the use of beadboard on ceiling, please check out our post 13 Most Amazing Beadboard Ceiling Ideas You Must Know.
5. Beadboard Bathroom
Another interesting fact that you need to know too is that beadboard also becomes an excellent choice to add decorative value to the bathroom area. Mostly, the board adds a cottage atmosphere in any bathroom interior.
Just like the outdoor area, a bathroom is also a place with a higher level of moisture and humidity. Therefore when you want to decorate the room with beadboard, you must choose something with moisture and humid resistance for the sake of quality and durability.
However, if the choice still goes somewhere else because of your taste, such as when you still prefer wood over vinyl or PVC beadboard, never forget to add water resistant finish to it.
In the bathroom area, you can use beadboard in many ways. You can use it on bathroom walls, vanity and cabinetry, ceiling, and even bathtub cover.
More inspirations about bathroom design with beadboard are available in 11 Most Excellent Beadboard Bathroom Inspirations for Your Home Improvement.
6. Beadboard Backsplash
Another popular use of beadboard is on the backsplash. When it comes to backsplash design, the room related to it is none other but kitchen area.
Adding backsplash from beadboard material in kitchen area like this is the simplest and most effective way to bring in a country and/or farmhouse feel. At the same time, people fall in love with this choice because it is quite easy to install, even in a DIY project with no pro-builders help and that it is an inexpensive selection.
Check out 13 Most Attractive Beadboard Backsplash Designs to Improve Your Interior for more ideas about backsplash with beadboard material.
7. Shopping Tips
If you already have a plan to add beadboard in your home design, the next thing to do is shopping for the materials needed. In this case, you need to know about the right beadboard material that meets your need.
To make everything easier, in the following are tips to shop for beadboard material that you can use.
– Choose the right style
As told in subheading number two, beadboard panel comes in at least five different styles. Therefore, the first thing you must think about first when shopping is which style you want to choose.
The thing that you need to know here is that each style usually gives a different look in your interior space. For example, beadboard with v-bead style can create a better traditional and farmhouse look.
– Deeper bead is better
The depth of the bead can also create a different look. Since the beadboard, we talk about in this post is not a genuine one or in other words, it is a fake, deeper bead is better to select. The reason is that it makes the panel looks like it is real.
However, when you choose paneling with deeper beads, you need to realize that it is possibly harder to clean than the one that has shallower beads.
– Pick the plank width carefully
Another example is related to the visual of each plank. If the plank is narrower, your interior will look busy, and it is not suitable for a small place. On the other hand, the wider plank can create a less-busy look that it can create a more comfortable visual in tiny space.
– Thickness is important
Although durability is an advantage you can get from beadboard paneling, you still need to pay attention to the detail of the board to get something better. In this case, the feature we talk about is the thickness of the board.
If you want to get better durability, the panels should at least have 1/4 inch of thickness. It is better when they also have beads and cuts that are clean and deep.
– Pay attention to the material
Before you install beadboard panel in your home, the very first thing you need to remember is the place where you want to install it, whether it is outside or inside and whether it is in the bathroom or any other rooms in the house.
If you want to install the panel outside the house, you must buy boards that have the exterior grade. The material for this type of beadboard is commonly PVC or fiberboard.
If the installation is in the bathroom area, you need to realize that this room has a higher level of moisture than any other place in your home. That is why boards that also comes with moisture resistance formula is the one you must look.
– Don't forget to ask for samples
When you already decided to buy the beadboard in a particular store, another essential thing you need to do is asking for samples.
When shopping for beadboard, we do not recommend you to purchase the items directly without taking some samples first. Samples are useful in letting you know about whether or not the beadboard you are about to buy is suitable for your home interior or exterior.
8. Maintenance and Repair Tips
When you decide to have beaded paneling in your home design, indeed you need to know about how to maintain this feature correctly. Doing so will help you in keeping the quality as well as durability of the panels.
We make the list of maintenance and repairs tips to help you out in taking care of your beaded paneling at home. The details are in the following.
– Gaining some dust from time to time is very common for beadboard. This problem is not applied only on beadboard located outside but also the one found inside the house. That is why regular dusting is necessary.
– For exterior beadboard, such as the one made of PVC or fiberboard, dirt is a possible problem too. To clean it, you need to create a specialized solution from water and soap. When the cleaning solution is ready, wipe it on the dirty surface with soft cloth or towel. For a better cleaning power, you can also add some vinegar to the solution.
– When you have kids at home, bubble gums, crayons, and even adhesive from stickers can be enemies for the beadboard panel. You do not need to worry because all you need to do is preparing commercial cleaner with citrus formula. This type of formula works well in removing such things without costing you much effort.
– Mainly when you choose medium density fiberboard, which is also popular to call as MDF, you need to know that this board type is quite strong, but it is not resistant to scratches. Because of this, you need to know about the right way to maintain it to keep the proper look as well as durability.
When you notice small blemishes on the surface, the best way to deal with them is by sanding lightly. If the stains have a bigger size, covering them with polyester auto body filler is what we recommend you to do.
– One of the most common problems for beadboard in bathroom area is water-damages. If you find this damage type, replacement is the best solution to do.
Beadboard replacement is possible to do. You do not even have to replace all the board you have installed because only the broken ones that need the replacement.
– Do not use any harsh cleaning solution when your beadboard is wood. Doing so will only damage the wood surface from time to time.
The best way to clean wooden beadboard panel is by using natural cleaners, such as the one made from water and vinegar.
– When you clean your beadboard, you may need some cloth and brush for a more effective result. In this case, the best type to choose is microfiber cloth and a soft scrub brush since they can lower the damaging effect the board can get during cleaning.
9. Beadboard Alternatives
If being asked about what beadboard alternatives are, the best answer to give is nothing else but other wood paneling choices. The visual that each option provides might not be the same as the one you see in beadboard panel.
However, the function is quite the same, especially when it comes to boosting the decorative value of home interior.
If you want to know more about the alternatives, there are at least three recommended for you to choose.
– Flat Panel
Flat panel, which is also known as shaker panel, is a wainscoting style choice that you can consider as an excellent alternative for beadboard. The difference between the two is noticeable. While beadboard has beads, the flat panel looks quite plain. It offers a cleaner look in any home interior.
The same thing between the two is that both of them need a kind of frame to keep the panels in place and to separate the panels from the floor or the walls above them. Usually, the frame consists of chair rail/molding, stile, and baseboard. Typically, the flat panel looks like it is deeper than the frame.
– Raised Panel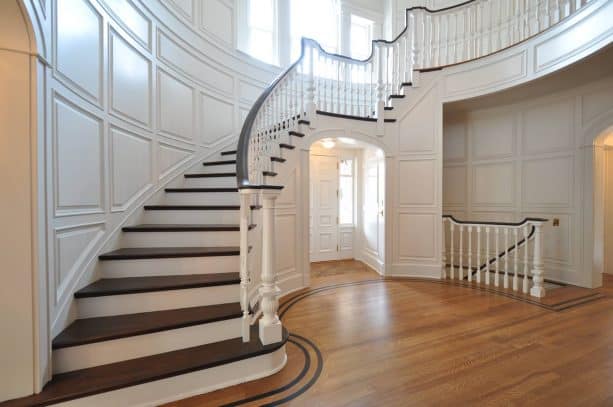 This one is the opposite of the flat panel. Of course, visually it looks like the panel pops out more than or at least at the same level as the frame.
– Board and Batten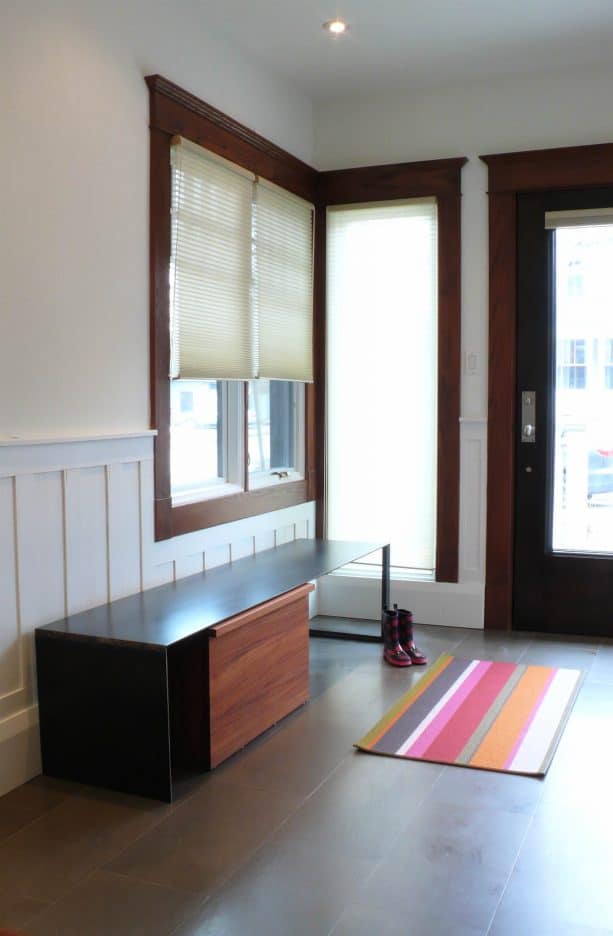 Board and batten panel has a highly similar look to the flat panel. The difference is that it looks taller and narrower than the flat one.
If being compared to beadboard, this one has a similarity because of the tall narrow strips. Although so, the strips in the board and batten panel are more significant than the one you can find in beadboard design.
Those are all of the nine facts about beadboard paneling. Knowing about each of the points makes it easier for you to design your home interior by using and maintaining the panel.